Picture your favorite tennis star walking towards the court, carrying a black tennis bag filled to the brim with everything he or she needs for the game. Have you ever wondered what those bags contain? Whether you are a beginner or a professional, your premium tennis bag should be loaded with all the essentials. Of course, what matters most is your game, but the things that you are carrying in your tennis bag are important, as well.   
This is why we compiled a list of the essentials you need to load into your bag, so you are ready for whatever happens on the court: 
Racquets
You should always carry two or three racquets. If the strings break, or the court conditions aren't what you thought they'd be, an extra racquet or two will definitely keep you in the game. We recommend keeping one extra racquet strung slightly higher during the hot season or strung slightly lower in the cold season. The temperature will affect the dynamics of the strings and balls, so it's nice to have an option to find your groove.  
Tennis Ball
No one likes a freeloader, which is why you should always carry a few of your own tennis balls in your bag. Whether for a quick warm-up session or tournament play, having your own tennis balls will keep you ready without the need to depend on others. Of course, you do not have to use the best balls every time. Bring your mid-priced balls for practice, and reserve the more expensive balls for actual matches. 
Insulated Water Bottles
No matter what the weather is, you should always keep yourself hydrated. Go for an insulated water bottle so your go-to drink will remain at the temperature you want. This is especially useful whenever you want to cool your body down during change overs. As for the actual drink, we recommend that you use sugar-free electrolyte powders for optimal hydration. 
Energy Gels
(photo credits: https://www.wilsonpt.com/how-to-use-energy-gels/) 
Keep a few energy gels handy in your bag so you can regain energy quickly whenever fatigue kicks in during a match. These gels come with a caffeinated version as well and are easier to digest compared to your typical protein bar. If you are looking for a cheaper alternative, bananas are a solid option. 
First Aid Kit
It is always wise to carry a first aid kit whenever you are doing an intense physical activity, such as tennis. Bring bandages, ice packs, pain relief spray, anti-septic lotions, etc. so you have a few things to fall back on in case of an emergency. Be sure to also include surgical tape so you can easily wrap blisters on your hands and/or feet whenever they happen. 
Sunscreen Stick
(photo credit: https://www.colorescience.com/products/sunforgettable-total-protection-sport-stick-spf-50) 
Playing in the sun can give you a nice tan, but it can also damage your skin. Avoid skin damage by always bringing a good water-resistant sunscreen that you can use to protect your skin from the harmful rays of the sun. We recommend sticks as opposed to sunscreen lotions, as lotions tend to get greasy after application, and may affect your play negatively. 
Hats/Visors
Wearing a hat or visor during a game is always a good idea, in order to prevent sunlight from getting into your eyes and distracting you while playing.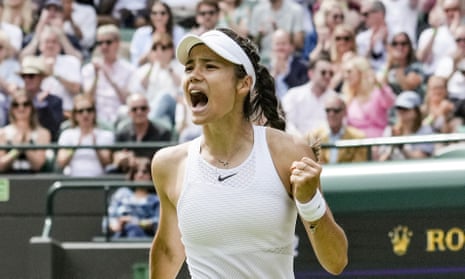 (photo credit: https://www.theguardian.com/)
Other Supplementary Items 
Two to three wrist sweat bands. We recommend that you bring more than just one because sweat bands saturate rapidly and become heavy during a long match.

 

Extra shoelaces – in case the ones on your shoes break.

 

Notepad for taking notes during a match – reference the book Winning Ugly by Brad Gilbert as the reason for doing so.

 

Extra pair of contact lenses – if you can't see, you can't play. This is a critical piece of gear that most people don't bring but should.

 
The most crucial part of packing for a game is a bag that can hold all of your essentials while looking good in the process. This is why you should check out the premium tennis bags from Geau Sport. The Axiom 9-Pack is a black tennis bag that is designed to carry, organize, and secure all the items you need to be prepared for anything that can happen during play. Get yourself a Axiom 9-Pack Tennis Bag v1.5 today!